Villas for sale in Guadeloupe | Immo.gp - Your real estate agency in Saint-François
Discover Immo.gp, our trusted partner and real estate agency in Saint-François, Guadeloupe, specializing in the sale of luxury villas. With solid expertise and in-depth knowledge of the Guadeloupe real estate market, Immo.gp is the ideal partner to help you buy or sell your villa in Guadeloupe.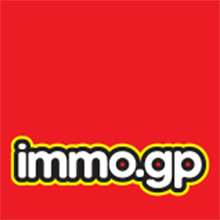 Find the villa of your dreams in Guadeloupe with Immo.gp, our preferred partner. Their portfolio includes an exclusive selection of superb properties, from seaside villas to high-end residences. Benefit from personalized service, detailed visits and comprehensive assistance for a secure real estate transaction.
Trust our partner Immo.gp for the sale of your villa, and benefit from their free valuation. Contact them today to make your real estate project a reality.